Full Service Landscaping Experts
Coastal Evergreen Company is an award winning landscape and maintenance contracting firm with over 30 years of experience. We offer consultation, design, installation and maintenance, making us one of the few full service landscape companies in the entire Santa Cruz and South Bay Areas.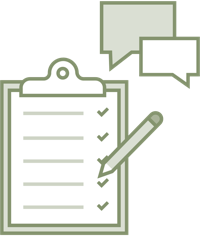 Not all projects require a landscape design and scheduling a consultation and site visit may be the solution. It may be as simple as needing a plant suggestion or more ambitious in the form of a small renovation. Our consultation service may be the answer because sound advice can help save you money and send you and your garden in the right direction.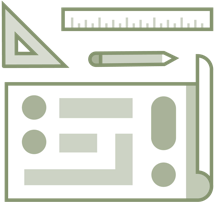 Coastal Evergreen has been designing landscapes in Santa Cruz and the surrounding communities for over 40 years. Starting in our early days sitting at a drafting table and then evolving to CAD generated designs presently the premise stays the same and that is giving the customer what they want. We believe that with our industry knowledge and experience coupled with the partnering of our clients our projects achieve the goal of our motto " We bring you outdoors".  Not many things are more satisfying to our designing staff than to create a beautiful and enjoyable landscape for our customers.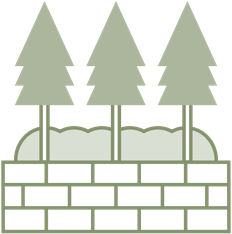 We specialize in the custom maintenance of homeowner associations, commercial building, office parks, and private homes. We separate ourselves from routine maintenance services by providing a full range of landscape maintenance services including certified water management, horticultural consulting, and licensed pesticide staff.
We pride ourselves on strong communication with our customers which is at the heart of our maintenance service. you can rely on your requests reaching our crews in the field for quick results.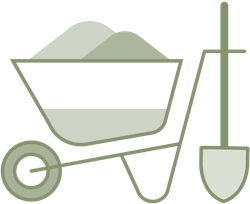 Coastal Evergreen has a full range of construction installation services including, Concrete, Masonry, Decks Fences, Retaining walls, Drainage, Planting, Lighting, and Irrigation. Our landscape installations create the space to bring you outdoors.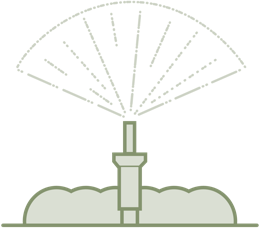 The management of water in our gardens and green spaces has never been more important as it is today. Besides the high cost of water use the health and vitality of the landscape depends on it. Coastal Evergreen takes this responsibility to heart  by having on staff trained and certified irrigation technicians to serve the needs of our customers and the demands of our landscapes. Whether it be a repair, site tune up or new installation we bring our clients the most effective and reliable solutions our industry has to offer.